OUR SERVICES
Our Rooms
Photo Gallery

Boasting about having the country's largest swimming pool, there is no jostling for sun beds and it is surrounded by large sun terraces and a venue for the organized pool activities. The swimming pool is open from 08.00 am to 06.00 pm.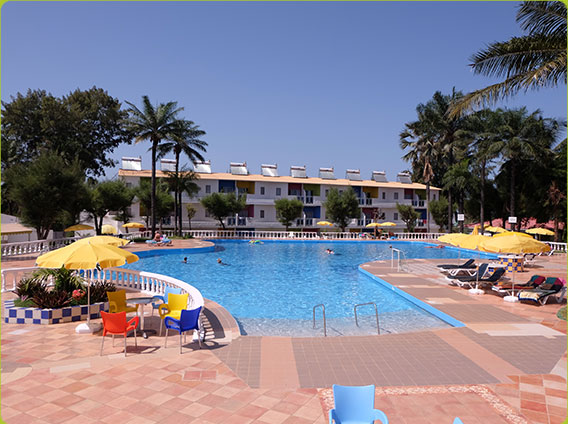 Free towels are provided for pool area and sporting facilities and are available from the pool kiosk at the pool side.
Daytime activities include Water Aerobic, Water Polo, Table Tennis, Chess, Darts, baby Foot, Tennis, Volley Ball etc...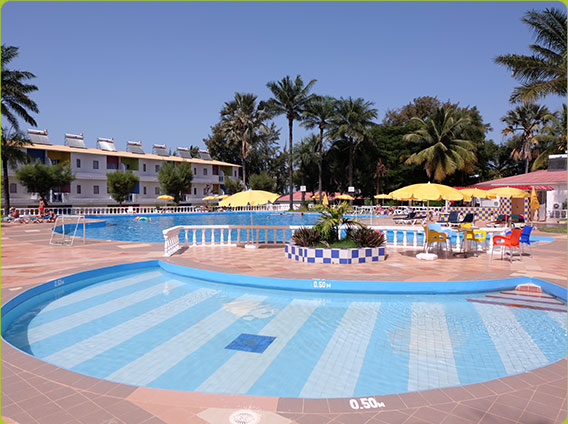 Occasional evening entertainment around the Pool area with Live Band or African Cultural Groups.
OPEN AIR THEATRE
A pleasant place where you can enjoy the sociable atmosphere around the stage while being entertained by local acts: A Team Dance Group, African Cultural Dancer, Live Band etc... (Please check the entertainment schedule at the reception)