OUR SERVICES
Our Rooms
Photo Gallery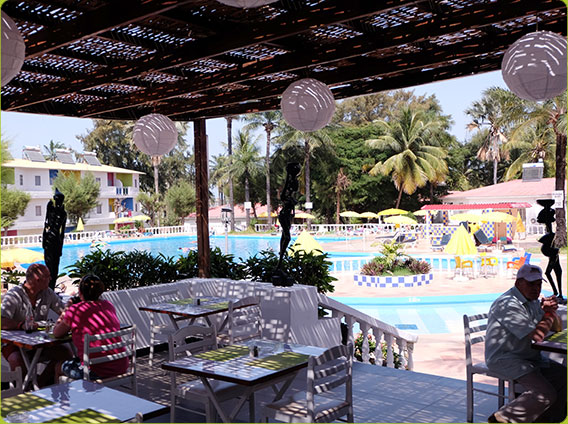 This is our main restaurant and is situated on the upper floor (pool level) and enjoys a view of our Swimming Pool and Open Air Theatre.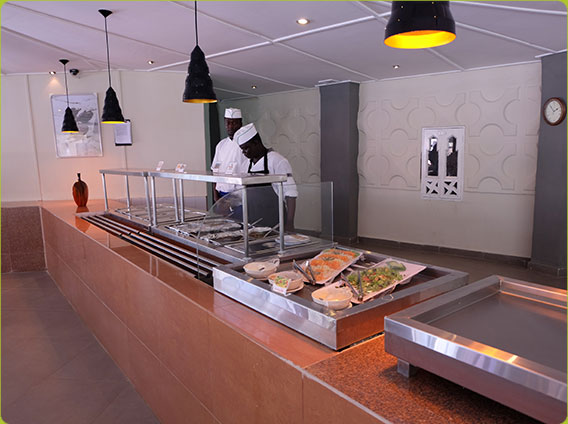 The Service at this restaurant is a mixture of buffet and table d'hote with waiter service. Concerning meals, we are happy to say that we have a well experienced team in our kitchen.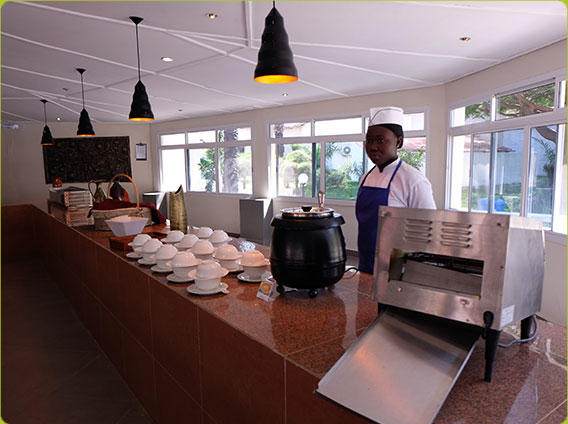 The breakfast is a buffet style with a large selection of cold and hot food.
The lunch and dinner will consist of a good selection of Internationaland African dishes.
Dinner takes place either in the Rim Restaurant or at the Open Air Theatre.
Children and vegetarian meals will always be available on daily basis both for breakfast, lunch and dinner.
High chairs for infants are also available.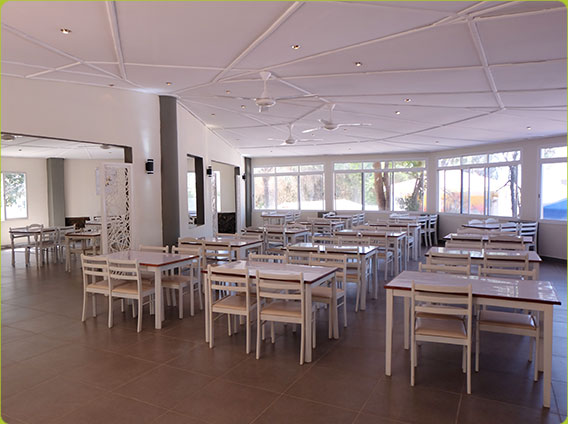 TIMINGS
Breakfast - 07.30 am to 10.00 am
Lunch - 12.30 pm to 02.30 pm
Dinner - 07.30 pm to 10.00 pm