OUR SERVICES
Our Rooms
Photo Gallery

Room Cleaning
Your room will be clean on daily basis. If you do not want your room to be cleaned you have to inform the reception.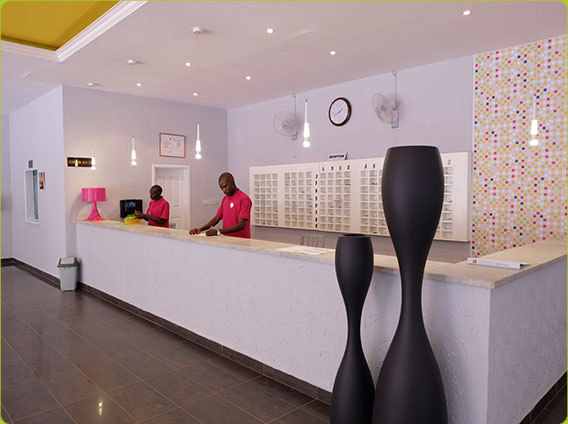 Equipment (Fan, Fridge, and air-conditioning)
These can be hired through reception. Full hire price must be paid before the euipment is installed in your room.
Laundry and / or ironing services are available at a small fee. Please contact the House-Keeping Department or the reception if you require these services. No drying rope is allowed at the balcony or veranda of your room. Please do not leave your laundry or personal belongings unattended on your balcony or veranda, as the Management will not accept liability for any loss.
Wake-up Calls: Simply inform reception who will be delighted to awaken you at the time you wish.
Room Service
The hotel does not offer room service. Therefore, cutleries, plates, drinking glasses are not allowed to be taken into guest rooms. However, in case of illness, please inform the reception to arrange this service to you.
Baggage
When you have packed and ready to go, please contact reception if you need assistance. The reception will then arrange for your luggage to be collected from your room and placed in the reception lobby area for loading in the departure coach.